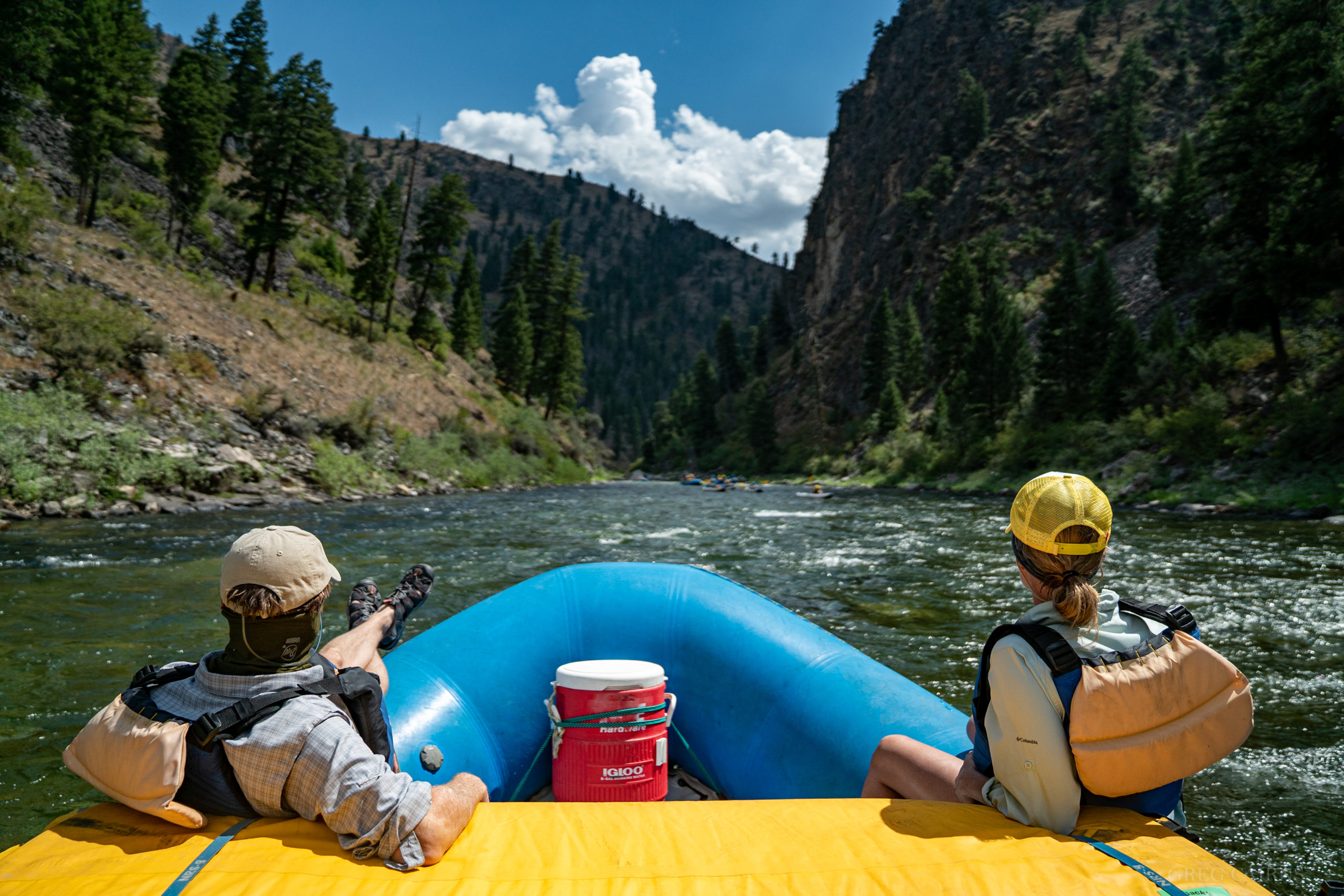 Idaho River Adventures offers the best family white water rafting in Idaho. We understand that when it comes to your family, safety is a priority! At Idaho River Adventures, our guides are some of the most experienced rafting outfitters in Idaho. Our Salmon River rafting trips will dazzle you with our guides' storytelling, knowledge of canyon history, and culinary mastery.
Here's our list of the best family white water rafting Idaho has to offer!
---
Simply look no further than the Middle Fork for Idaho river rafting trips. The Middle Fork of the Salmon lies in the heart of the Frank Church-River of No Return Wilderness. Beginning from the Sawtooth Mountains, the Middle Fork drops 3,000 feet over 100 miles and features dozens of class 3 rapids. Over these 100 miles, you'll float by and often stop at hot springs, Shoshone-Bannock ancestral sites, and waterfalls. Big Horn Sheep, Bald Eagles, Osprey, and Marmots are commonly seen while floating downriver.

If you want beautiful beaches and big waves in a western river canyon, this is the trip for you. It's the essence of Idaho float trips and the best option for family white water rafting in Idaho. Lower Salmon River rafting trips are usually shorter and cost less than Middle Fork Salmon River rafting trips, which means they are great for families, younger kids, or anyone who wants a relaxing introduction to raft trips.

We know you love adventures with your family. Take in all that the Main Salmon River has to offer on this exceptional and unique trip! During a family vacation, your riverside camping will be on beautiful white sandy beaches with perfect swimming holes. There will be daily opportunities for hikes to waterfalls, hot springs, and ridgelines. What could be better than pairing family time with the beauty and fun of the river? Book your trip online today!
---
For the perfect Salmon River rafting experience, choose Idaho River Adventures! We're your premier Idaho rafting outfitter. Our emphasis on safety and customer satisfaction are sure to elevate your adventure. You'll have a diverse trip offering to choose from and booking is easy! Won't you join us?
---